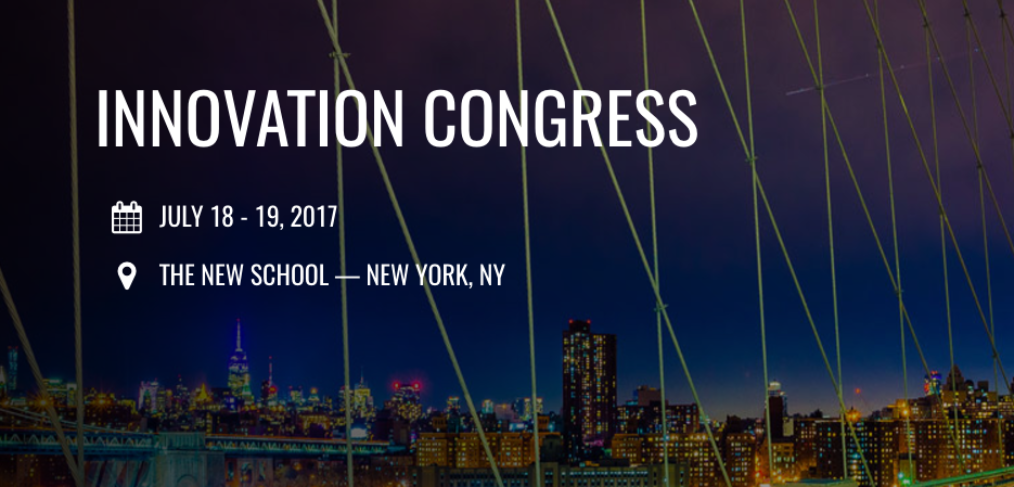 What Does the Future Hold? Looking Ahead at Innovation Congress
Staying competitive in the digital age means that businesses need to gain a foothold on upcoming digital trends within technologies that are driving product innovation, storytelling, and marketing.
In New York City, we have the opportunity to learn from some of the most innovative media, tech, and digital companies at the upcoming Innovation Congress, an event from SocialFresh and Firebrand Group.
This incredible event brings together thought leaders including industry giant Cindy Gallop, Amy Emmerich of Refinery29, and David Rubin of the New York Times—the latter two I had the honor of interviewing as a member of the host committee.
Innovation Congress
July 18-19, 2017
The New School's Tishman Auditorium, 63 5th Ave, New York, NY
Furthermore, I'm looking forward to leading a workshop on the future of social and digital ads on July 18 at the event. Be sure to get the workshop ticket (or add it to your conference ticket) to attend all four workshops.
The Future of Social and Digital Ads
Social and digital ads are a quickly evolving space, as companies like Facebook and Snapchat strive to capture marketing share and monetize their audiences. Learn how the next generation of social and digital advertising will be driven by contextual and geo-location-based targeting, augmented reality, and photo analysis. And find out how your company can utilize the trends of tomorrow to create more effective ads today.
I hope you'll join me for this amazing event.