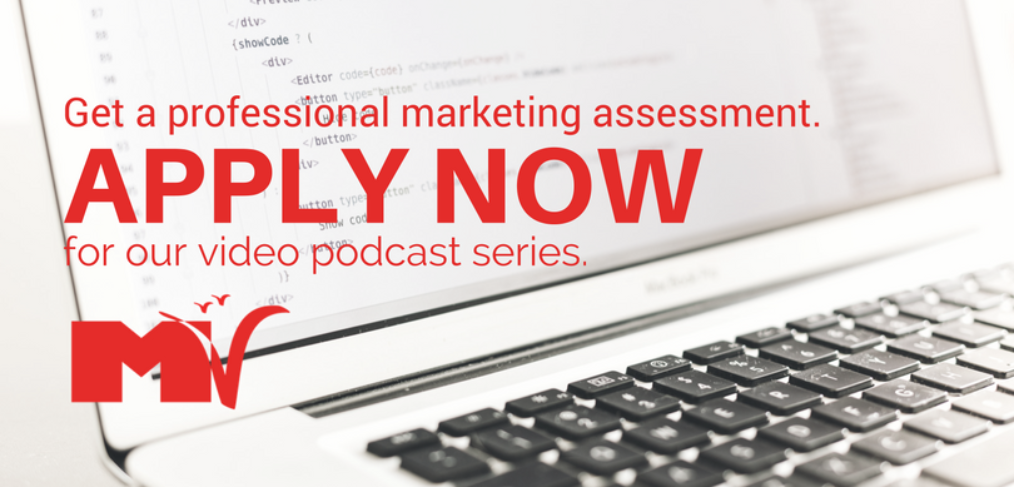 Get Actionable Marketing Advice: Apply to Be Featured in Our Upcoming Podcast
Is your company or non-profit in need of a marketing audit? Whether you're looking for that next growth spurt or trying to refine your current efforts, we want to hear from you.
We at Media Volery are currently developing a video podcast series on how growing organizations can get the most out of their marketing efforts, and we want YOU to be a part of it.
Organizations that are chosen will be featured in the podcast and as a case study on our blog. We want to bring to life the challenges that growing organizations face when they have limited marketing resources and experience but need to break through in an ever more complex landscape.
Want to get a free marketing assessment from our experts?
Apply for a chance to get a free consulting session to work through your branding and marketing challenges with our team. Tell us about your business goals, your main marketing challenges, and what your organization is all about. Get actionable feedback that you can use right away.
We're looking for a range of participants, so be sure to pass it onto organizations you know: B2B, B2C, non-profits, etc.