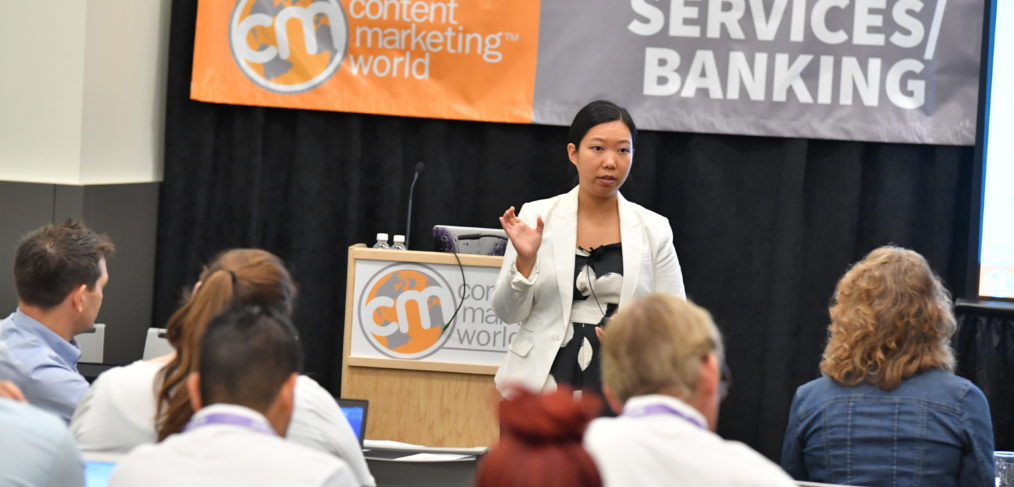 Improve Your Content Marketing with the Help of Hundreds of Experts
Want to improve your content marketing skills and learn best practices to apply to your business? Join me and thousands of other content marketers for Content Marketing World in Cleveland this September. With inspiring keynotes, trend-watching sessions, and expert workshops, it's a great event to up your game.
Why content marketing? Because it focuses on providing value and turning the brand into a publisher of knowledge, content marketing is an incredibly powerful approach to marketing. It pulls your audience in, rather than trying to push your message in their faces.
The first time I attended Content Marketing World, I was struck by the range of industries that the practitioners of content marketing hailed from. There are so many ways, both B2B and B2C to apply its principles. To that end, this is the second year that I'll be teaching a workshop specifically aimed at the Financial Services (and regulated industries) space on September 8.
If you're interested in attending this incredible event, save $100 off with my promo code: ZH100.
The links in this post are affiliate links. I get a percentage of sales when you purchase a ticket.