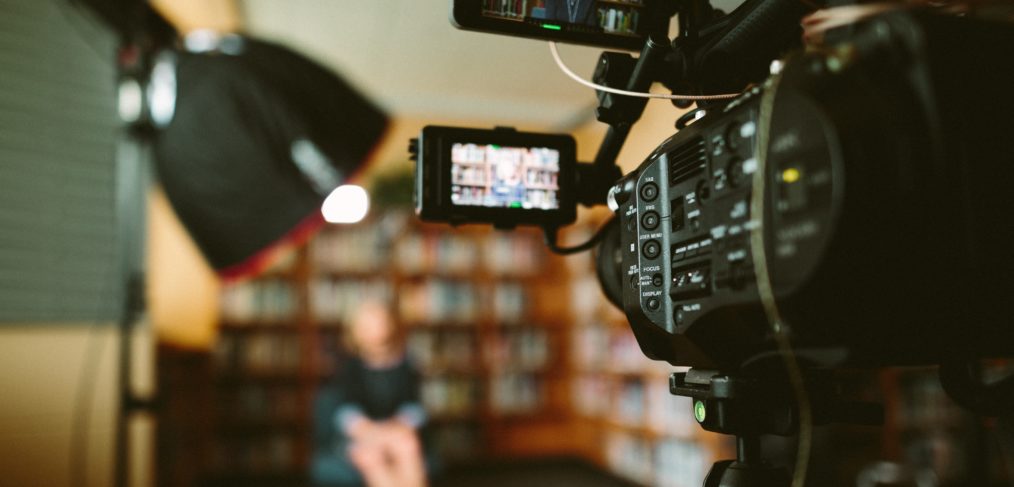 Smart Social Summit Takeaways: 3 Trends that Will Take Us into 2018
Does it ever strike you how quickly technology is changing what "communications" and "marketing" consists of these days? In this industry, we have to continuously update our language, our skills, and our baseline expectations for what the heck our audiences want.
Because of that, I and the Media Volery team attend a lot of events, watch a lot of webinars, and speak with a lot of colleagues in this industry so that we can keep our finger firmly on the pulse of marketing technologies and audience expectations.
Recently, I attended the Smart Social Summit from Spredfast, on behalf of our client Convince & Convert. Not only did I get to see the powerful capabilities being unleashed through big data, but I also got to hear from practitioners who are putting technology to good use. Here are a few of my biggest takeaways.
Create Mobile-First Video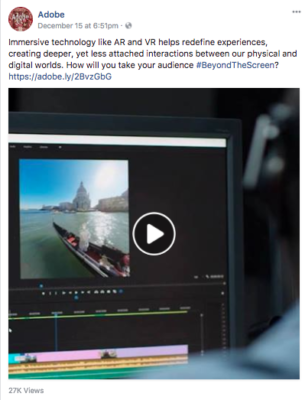 On Facebook, 2/3 of the video content on Facebook is short form (<3 minutes long), which makes sense because most people are watching that content on their mobile devices. Therefore, Facebook has seen great success with brands which are experimenting with mobile-focused videos.
How can you implement that for your own business?
Experiment with close-up shots: Instead of mid/wide shots designed for television-viewing (e.g. a person in a field with a sweeping landscape), frame your videos tightly (e.g. just the person's expressive face), so that the details are clearer on small screens.
Use square or vertical video for mobile experience: Remember those disclaimers on movies before we moved to 16:9 televisions? "This film has been modified from its original version. It has been formatted to fit your television." Make the most of the space that you have on mobile devices by using square videos, which most people watch holding their devices upright; edit your videos to be square or vertical and think about shooting them for this purpose.
Test carousels with multiple videos for "storyboard" style posts: Not only can you tell a story that's more efficient with multiple short clips, but you give your audience an opportunity to engage by having them scroll through to keep watching.
Add Bots for Customer Engagement
Customers are expecting a higher level of self-serve and seamless interaction with brands than ever before. Chatbots and messenger apps can help fill that need through scripted, automated content.
According to Facebook, Dutch airline KLM increased customer interactions by 40% by adding a Messenger button to their page, allowing people to contact the brand directly from their Facebook page.
Similarly, beauty brand Sephora dropped the steps to scheduling an in-store demo from 8 steps to just two or three, causing Customer Satisfaction and NPS scores to go up.
Sports brands are using chatbots to provide real-time stats and info to fans.
What can you do? For B2B companies, it can be about helping your audiences find resources more easily. For B2C companies, it can help your audience find information more quickly. Our clients at Convince & Convert already have an automated Messenger bot that engages with its audience.
Focus on Share-Worthy Content
Sharing is one of the best metrics of engagement, because content has to be super engaging and/or valuable in order to merit a share. It's also a powerful way to reach non-followers, since your audience is leveraging their own social networks when they share content.
How have brands pushed share-worthy content? The NFL partnered with Twitter to reach a new (online) audience by promoting tweets that people couldn't resist sharing: videos and interactive polls that they just had to pass on.
Department store Bloomingdale's launched geo-location based filters on Snapchat that encouraged people to explores the stores to unlock content and take fantastic photos of themselves that they would share with others, or even send directly to friends.
Even if you're not ready to take big steps like launching paid campaigns across social media, it's important to know what kinds of content elicit shares among your own and competitors' content. For instance, we use Buzzsumo to help us understand what content is being shared by our clients and competitors.
As we head into 2018, we should keep an eye on technology trends, but balance them against serving our customers' best interests, desires, and needs. That's the key to smarter, more effective marketing.